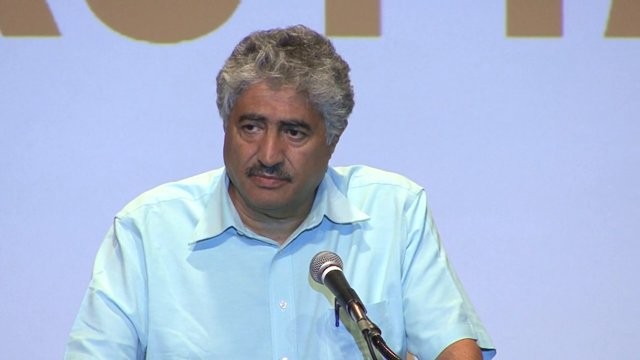 Jonathan Kuttab is a leading human rights lawyer. After a graduating with his Doctor of Jurisprudence (JD) from Virgina Law School, and practicing a couple years on Wall Street, Jonathan returned home to Palestine.

---
In 1979, Jonathan cofounded Al Haq, the first international human rights legal organization in Palestine. Later he co-founded the Palestinian Center for the Study of Non-Violence (now Violence International) and also founded the Mandela Institute for Prisoners.
---
Jonathan is a Palestinian Christian, who is past chair of the Bethlehem Bible College serves on the board of the Sabeel Ecumenical Theology Center in Jerusalem and is a leader in the establishment of Christ at the Checkpoint conference. Jonathan was part of the 1994 legal team for the Cairo agreement that resulted in the Oslo II Accord.
---
Jonathan was visiting scholar at Osgoode Law School at York University in Toronto in the Fall of 2017, and is a founding director of Just Peace Advocates Mouvement pour une Paix Juste, a Canadian based international law human rights not-for-profit.
---
Jonathan is a resident of East Jerusalem, and is a partner of Kuttab, Khoury and Hanna Law Firm in East Jerusalem